3VB win in Supreme Court in the leading case re: the European Bank Recovery and Resolution Directive
Richard Salter QC and Jonathan Mark Phillips (Instructed by Stuart McNeill and Caroline Hearn of Pinsent Masons) successfully represented Novo Banco SA in two related actions worth over $800m which have now been finally disposed of in the Supreme Court.  The case is the leading authority on the operation of the European Bank Recovery and Resolution Directive ("EBRRD") and its relation to the Reorganisation Directive.
Novo Banco was the "bridge bank" created in August 2014 by the Bank of Portugal to carry on the business of Banco Espirito Santo ("BES"), which collapsed in 2014.  The Bank of Portugal was acting as the Resolution Authority, exercising Portuguese law powers in accordance with the EBRRD.
In two claims, heard together at all stages, Goldman Sachs International and a group of claimants headed by the New Zealand Superannuation Fund claimed against Novo Banco repayment of a total of USD 835m advanced to BES through a securitisation vehicle known as Oak Finance.  They argued that the liability for this debt had passed to Novo Banco as bridge bank when it was created in August 2014.  The Bank of Portugal had decided in December 2014, in a manner which was legally binding in Portuguese administrative law, that it had not.  The Claimants nevertheless sued Novo Banco in England, relying on the jurisdiction clause in the facility agreement with BES.  Novo Banco challenged jurisdiction, saying that, as a result of the conclusive determination of the Bank of Portugal, it was not and never had been party to the facility agreement and its jurisdiction clause, and the English Court could not reach a conclusion on that issue that was different from the position under the law of Portugal.
Novo Banco's challenge to the jurisdiction was rejected by Hamblen J [2015] EWHC 2371, but the result was overturned when Novo Banco successfully appealed to the Court of Appeal [2016] EWCA Civ 1092 [2017] 2 BCLC 277.
The Supreme Court has now upheld the decision of the Court of Appeal. Lord Sumption accepted Novo Banco's primary argument that Article 3 of the Reorganisation Directive required the decisions of the Bank of Portugal to be given the same effect throughout the EU as they would have under Portuguese law.
The result is of fundamental importance in ensuring the cross-border effectiveness of emergency measures taken to protect the banking system and wider economy from the potentially catastrophic harm caused by the collapse of financial institutions.  Its continued relevance is underscored by recent events in Italy, and by the ongoing resolution of Banco Popular Espanol.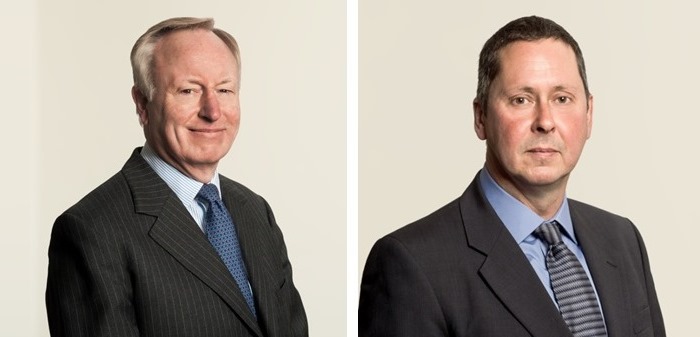 The full judgment can be found here.