As Andrew Leggatt and other influential members of Chambers planned, 3VB is established as a leading commercial set, recognised for its pre-eminent reputation in wide fields of practice.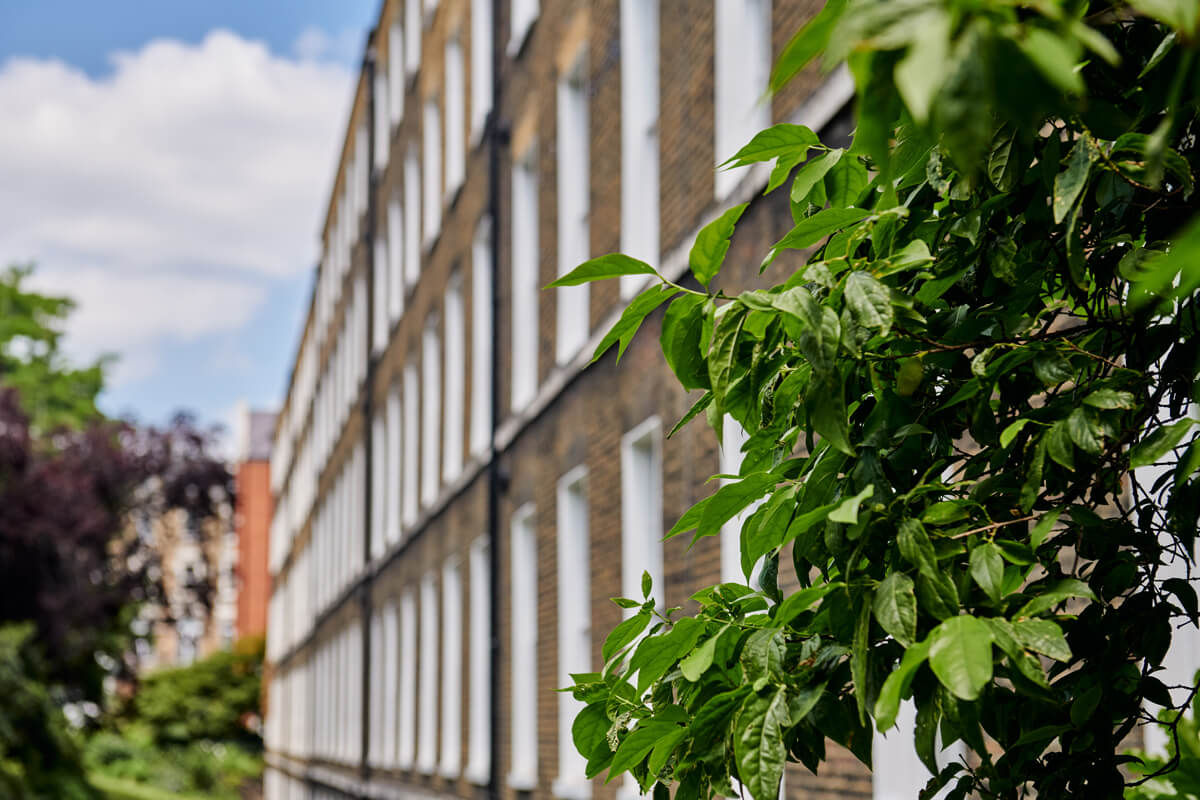 3VB's origins can be traced back to the late 19th Century. Horace Avory QC (1851-1935), a leading criminal barrister of his day, had chambers at 4 Crown Office Row in the Temple. In 1906 he gave Mr Patrick Hastings (1880-1952), who had struggled to find a tenancy, a place in his chambers. (In those days a set of chambers commonly consisted of one or two barristers and their clerk.)
In 1910 Horace Avory was made a High Court Judge (becoming Sir Horace Avory, a judge feared for his severity, although said to be personally kind), and bequeathed his chambers – including his own furniture – to Patrick Hastings. Sir Patrick Hastings KC, as he would become, was one of the most famous barristers in practice between the Wars, and in 1924 Attorney General in the first Labour Government.
On acquiring chambers Patrick Hastings took on Matthew Robinson as his clerk. In about 1920, they relocated to 5 Paper Buildings in the Inner Temple, where the chambers began to grow. After Sir Patrick's retirement in about 1948, his chambers split into two, occupying opposite sides of the second floor at 1 Harcourt Buildings on its rebuilding in the early 1950s after destruction in the Blitz. Arthur Hawkins, who had become Matthew Robinson's junior in the 1930s, was senior clerk of the north side set, Ron Cutler of the other.  Eminent members of the two sets included those who became Sir Hartley Shawcross KC (1902-2003, Attorney-General in the Attlee Labour Government, lead British prosecutor at the Nuremberg War Crimes Tribunal, and later Lord Shawcross; Lord Justice (Sir Rodger) Winn (1903-1972) (also renowned for his war-time work in Royal Navy intelligence; His Honour Judge Neil McKinnon QC (1909-1988); His Honour Judge Rodney Bax QC (1920-1983); and William Fearnley-Whittingstall QC (1903-1959). Lord Shawcross was also a founder member and first Chairman of JUSTICE in 1957, and (with Lord Denning, Sir Hersch Lauterpacht and other distinguished jurists) responsible for the establishment of the British Institute of International and Comparative Law (BIICL) in 1958.
In 1963 Ron Cutler retired and the two sets, then each of about 5 barristers, merged, remaining at 1 Harcourt Buildings and with Arthur as senior clerk. Neil McKinnon QC became head of chambers. Practices in Chambers, characteristically for those days, were a mixture of civil and criminal work. Over the next 20 years the seeds of today's 3VB as a leader in the commercial and international fields were sown, as Andrew Leggatt QC (1930-2020, Chairman of the Bar 1981, who became Lord Justice (Sir Andrew) Leggatt, John Peppitt QC (1931-2021, later HH Judge Peppitt QC) and Neville Thomas QC established strong commercial practices.
In 1981 Chambers, then 17 members (of whom 3 were silks), moved to 3 Gray's Inn Place. Following Andrew Leggatt's appointment to the High Court Bench, Neville Thomas QC became head of Chambers.  Chambers moved to 2-4 Verulam Buildings in 1996, and became known as 3 Verulam Buildings, later occupying the whole of 1-5 Verulam Buildings. In 2000 Neville Thomas was succeeded by Christopher Symons KC and John Jarvis KC (as joint heads), and then Ali Malek KC (2011). In 2016 Adrian Beltrami KC and Ewan McQuater KC became joint Heads of Chambers.
Peter Knight succeeded Arthur Hawkins as senior clerk in 1974, followed by Roger Merry-Price (clerk, then administrator, in Chambers 1966-2017), Nick Hill, Paul Cooklin, and now (as joint Senior Practice Managers) Steve Penson and Stuart Pullum.
There are now 97 members of Chambers (34 silks and 63 juniors), with 19 practice managers and junior clerks, a Chambers Director (Stewart Thompson) and 13 more members of management and staff. As Andrew Leggatt and other influential members of Chambers planned, 3VB is established as a leading commercial set, recognised for its pre-eminent reputation in wide fields of practice.
Chambers has continued to nurture practitioners, Judges and academics of distinction – among them Mr Justice (Sir Peter) Cresswell (Chairman of the Bar 1990), Mr Justice (Sir Stephen) Silber (Law Commissioner 1994-1999, Treasurer of Gray's Inn 2014), Mr Justice (Sir Ross) Cranston (former MP and Solicitor-General), Mr Justice (Sir William) Blair, Lord Justice (Sir Stephen) Phillips, Mrs Justice (Dame Juliet) May, HH Judge Pelling KC, HH Judge Kay KC, Michael Blair KC (Hon) (former FSA General Counsel, Treasurer Middle Temple 2008), Ewan McKendrick KC (Hon) (Professor of English Private Law, Oxford University) and Louise Gullifer kC (Hon) (Rouse Ball Professor of English Law, Cambridge University).  Christopher Symons KC was Middle Temple Treasurer in 2013, Ali Malek KC Gray's Inn Treasurer in 2021. Former members making notable contributions to Chambers' growth and success include Colin Smith QC (1936-2020, later HH Judge Colin Smith QC) and Nicholas Merriman KC. 3 members of Chambers (John Jarvis KC, William Blair KC and Ali Malek KC) have been Chairs of Combar. 3VB also hosts a roster of distinguished Arbitrators and Associate and Honorary Members.
Over the years Chambers has expanded into a diverse and inclusive multi-million pound business, known for its relaxed professionalism and its superb clerking and management. While remaining entirely male until the 1970s (Anne Wakefield was our first woman tenant, in 1972), women now make up close to half of 3VB tenants called to the Bar in the last 20 years, and well over half of those called in the last 5 years. CVs and life stories reveal a multitude of different national and academic origins and backgrounds. 3VB's wellbeing policy, internal mentoring and support networks (including trained mental health first aiders in Chambers) mean that everyone can develop and flourish. Externally, 3VB participates in numerous social mobility, E&D and CSR initiatives, including the Women in Law Pledge, Bridging the Bar, the Black Talent Charter and the Combar mentoring scheme for underrepresented groups. Chambers' outward-looking ethos is exemplified by the work of the internal International Advisory and Dispute Resolution Unit (IADRU), established by Sir William Blair and others to provide dispute resolution and pro bono services in developed and emerging markets. Details of IADRU's work can be found here. 3VB is also committed to giving locally in the community, including by supporting local schools through workshops and open days, participating in legal and non-legal charity drives, and giving financially in the local and legal community.