Catherine Gibaud QC returns to practice at 3VB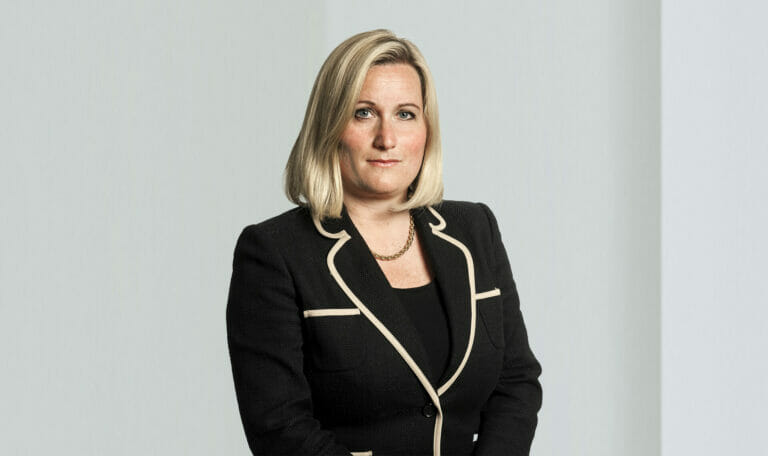 Members of 3VB are delighted to announce that Catherine Gibaud QC will return to Chambers as a full tenant as of September 2022.
Catherine was in practice at the commercial Bar at 3VB for over 20 years before joining Allen & Overy in 2019 as Senior Advisor to their new global strategic and regulatory consulting business. She has remained an Associate Member of 3VB during the last 3 years and has also continued her work as a Senior Decision Maker for the Guernsey Financial Services Commission during that time.
Catherine specialises in commercial litigation and advisory work. She has particular experience in disputes involving banking and financial services, mis-selling of complex financial products and derivatives, negligence claims involving financial professionals, financial services/regulatory advisory issues and cases with multiple financial and economic experts. Catherine's role as Senior Advisor at AOC over the last 3 years has seen her widen her experience, particularly in the areas of UK regulatory practice, including regulatory risk & controls, culture & conduct, SMCR, the new consumer duty, FCA's expectations of banks in relation to vulnerable retail customers, financial crime, governance & ESG, Board risk culture and FCA/PRA's expectations relating to diversity & inclusion in financial services firms.
While in practice, Catherine was ranked as a Leading Silk by Chambers & Partners, who said she "Has a phenomenal brain and an ability to cut through to the core of an issue in no time at all. She provides very practical, client-friendly and commercial advice. Catherine is a joy to work with and a real expert in the field."
In June 2021, Catherine was elected as a Bencher of Gray's Inn.
Ewan McQuater QC and Adrian Beltrami QC, Joint Heads of Chambers, said: "We are thrilled at Catherine's return to Chambers. Prior to her departure, Catherine had developed a highly successful practice in Silk and was an important mentor to other Members. On behalf of all at 3VB, we extend a warm welcome back and wish her the very best for the future."