CHRISTOPHER HARRIS & SOPHIE NAPPERT TO SPEAK AT THE 8TH ANNUAL GAR LIVE CONFERENCE, LONDON
Christopher Harris and Sophie Nappert of 3 Verulam Buildings will be on the panel of "London's IA future – does it depend on being a financial centre?" and "The GAR Live Question Time" sessions at the 8th Annual GAR Live Conference on 10th May at One Bishops Square, London.
3VB will also be hosting the drinks reception on the evening of the conference, to which all delegates are invited. In addition, several other members of Chambers will be attending the conference. Please do make contact if you wish to arrange a meeting.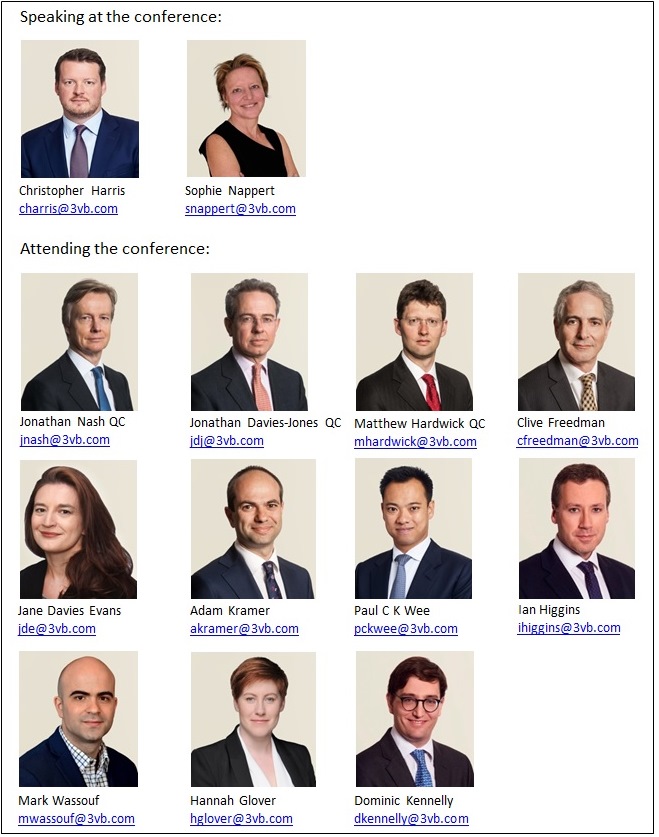 Click here to see the full conference programme.
For profiles of members attending the conference, please click here.