Commercial Breakfast Forum: The potential liability of banks as shadow and de facto directors: a refresher for the corporate practitioner.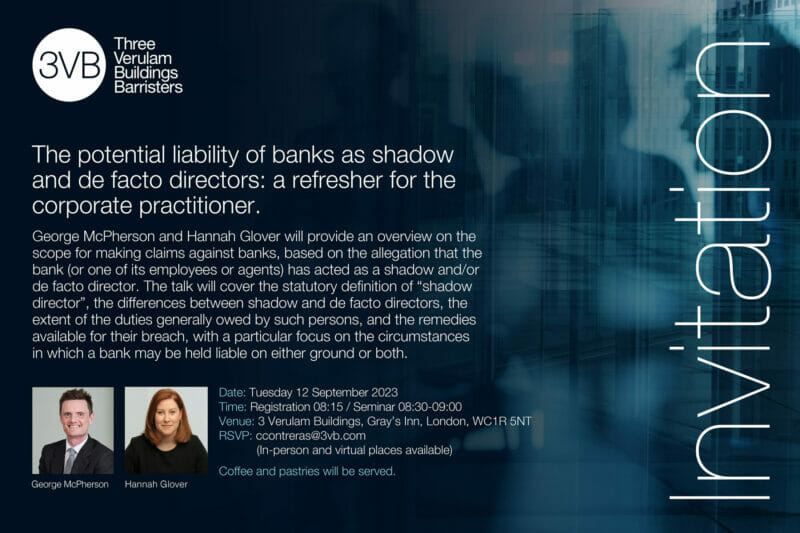 George McPherson and Hannah Glover will provide an overview on the scope for making claims against banks, based on the allegation that the bank (or one of its employees or agents) has acted as a shadow and/or de facto director.  The talk will cover the statutory definition of "shadow director", the differences between shadow and de facto directors, the extent of the duties generally owed by such persons, and the remedies available for their breach, with a particular focus on the circumstances in which a bank may be held liable on either ground or both.
Date: Tuesday 12th September
Time: Registration 08:15 / Seminar 08:30 – 09:00am
Venue: 3 Verulam Buildings, Gray's Inn
RSVP: ccontreras@3vb.com
In person and virtual places available.
Coffees and pastries will be served.