Michael Blair KC Awarded Honour by the Government of Kazakhstan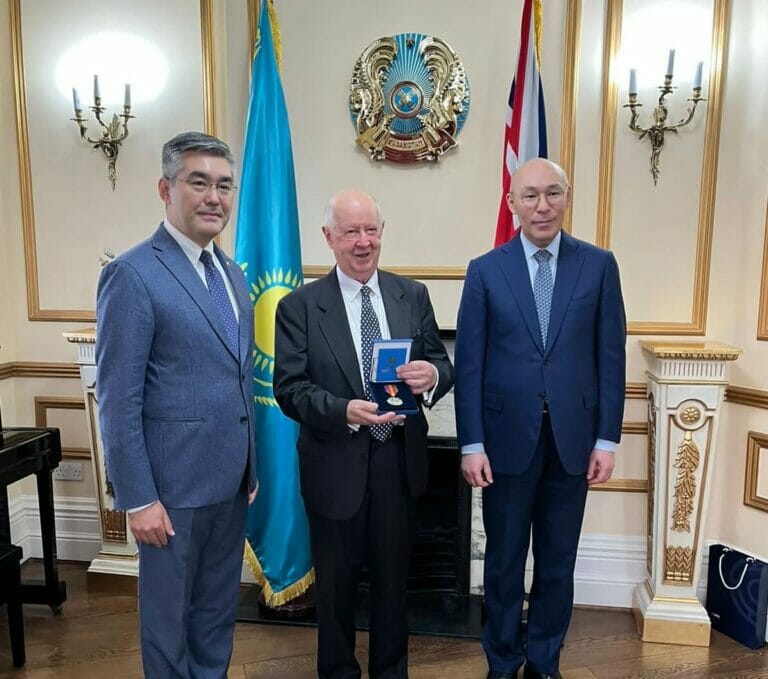 At a ceremony held on Thursday 1 December, HE the Ambassador of Kazakhstan to the Court of Saint James, Mr Magzhan Ilyassov, accompanied by HE the Governor of the Astana International Financial Centre, Dr Kairat Kelimbetov, presented to Michael Blair KC the medal of the Order of Friendship (Dostyk Ordeni (second class)). This honour has been awarded to him by the Government of the Republic of Kazakhstan. The Order of Dostyk is awarded  for the promotion of international and civil consensus in society and the promotion of peace, friendship and cooperation between people.  Mr Blair has been involved in the creation and development of the Astana International Financial Centre since 2017, and is the Chairman of the Centre's Legal Advisory Council.
The Sovereign's approval has been given to enable Mr Blair to accept the honour and to wear the medal in the United Kingdom on suitable occasions. In the attached photograph, the Ambassador is on the left and the Governor on the right of Michael Blair KC.
Other holders of the Order of Friendship include the Right Honourable the Lord Woolf, the first Chief Justice of the AIFC Court.